Coffee Break
Considering The IP vision for the world in vacillating Europe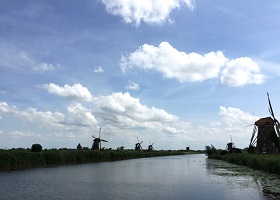 I have been in the Hague, the Netherlands and a liaison officer of JIPA in Europe for almost whole one year. It's expected that a liaison becomes a mediator between Europe and Japan, connoting that a liaison should be a lubricating oil among Japanese enterprises and between European companies and Japanese companies in the field. Considering rapid progress of information-orienteers and globalization, the liaise roles dispatched to the site is to acquire first-hand information through direct communication and convey analytical message to main office.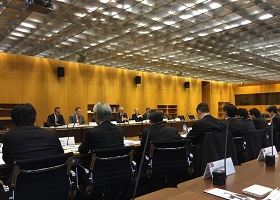 To meet the mission as a liaison, I have listened to voice at the site of a Japanese company as well as collected general information, and visited to institutions of intellectual properties in Europe to exchange of views. When I'm talking with the person of a Japanese company who comes into action at this place, I can't help but feel worthy of their direct voice which cannot be transmitted to Japan with communication technology under changeable social situation and the economic conditions. On top of collecting voice of each Japanese company, JIPA liaison could explore and analysis IP issues without sticking to the angle and benefits of each company, which is a quite new approach of JIPA. On the other hand, I have visited to IP institutions including EPO, BIPO gradually and been realizing the atmosphere of dynamism challenging to overcome movement within sovereign state and regional integration body, and with external factors.
To be honest, I did not imagine to touch European intellectual property system so much until I became a European liaison last year. I have studied other regions rather than Europe.
At the beginning, I was impressed by the dynamism of China which is struggling to learn intellectual properties system and has ambitious to attain a higher state in very short term which Europe has built up for hundreds of years, followed by the US. Fortunately, I have experienced to study IP in the Chinese academy of social science for several years.
After that, by further luck, I could observe the US system of intellectual properties in chamber of Court of Appeals for the Federal Circuit(CAFC) for whole one year. In the US, I was impressed to see so many talented officers are involved to reach high qualified decision, but IP system itself is different from what china was trying to reach because patent trolls were rampant and a suit of intellectual properties was abused for moneymaking. I encountered several situations where intellectual property was treated as the bad guy who obstructs just competition. And I could feel the changing the tendency in which Patent litigation was regarded as special as something different from the general modal field because of the specialty to the direction where protrusion isn't permitted in the context of the general law field, which typically occurred collision of precedent principles of case law between US Supreme Court and the CAFC.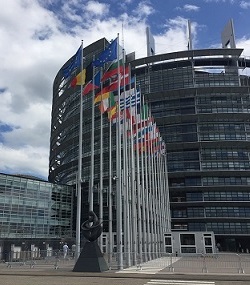 Turning to the Europe, we are facing the accomplishment of historical and magnificent project; the United Patent Court over European countries. EU try to create a unifying patent beyond sovereign nation and produce courthouse that treats that unitarily. God only knows. Especially last couple of years, it seems that the project is developing very smoothly and waiting the ratifications to activate, but we came across BREXIT that leads UK, second largest country in EU, will possibly withdraw from UPC. At this moment, no one can estimate real impact of BREXIT to the preparation of UPC. I am quintessentially impressed dynamism of Europe at this moment.
The Slogan of JIPA is
°» Creating IP Vision for the World°…
. The world is changing dramatically and simultaneously intellectual properties system is changing all over the world with attracting heavy doses of both praise and censure. To support JIPA create the IP vision, I would like to deliver vivid information through realizing real dynamism in Europe.
Maho Furuya,
Europe Riaison Officer